Lessons from South Africa: Leveraging the Eucalyptus Opportunity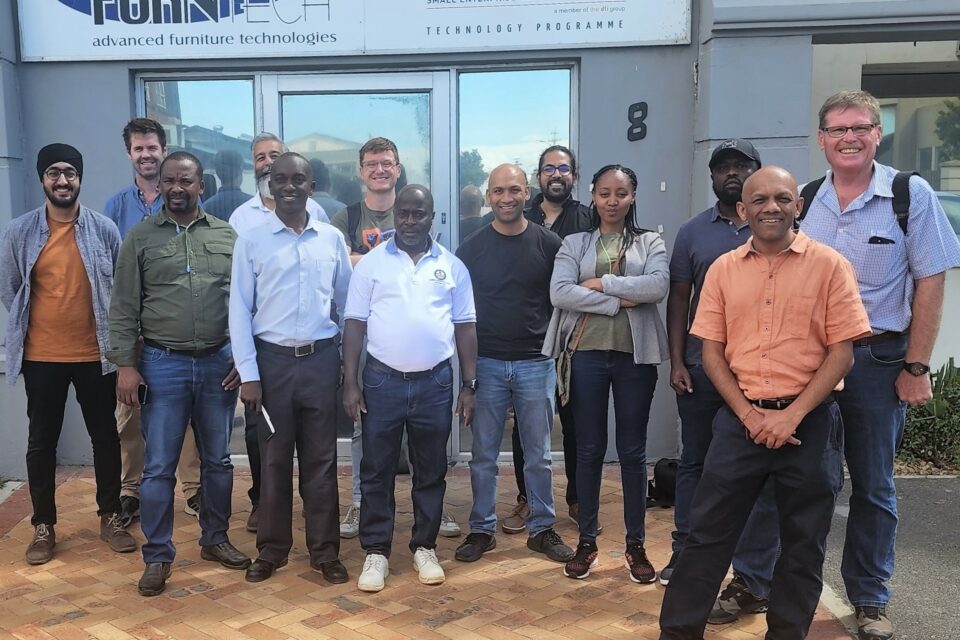 Last week, Gatsby Africa's Commercial Forestry team took a small group of Kenyan and Ugandan furniture and joinery firms on a three-day tour of South Africa, exploring how industry players are successfully using eucalyptus as part of their operations and product range.
We also looked at how firms in South Africa leverage high-quality technical wood processing services to maximise their returns from eucalyptus, paying a visit to FurnTech, an innovative public trust delivering a range of support programmes (skills development, business incubation and design services).
A durable and sustainable resource, we believe locally grown eucalyptus in East Africa has huge potential for value addition. Recently, there has been a wave of investment in high quality sawmilling in the region. We are keen to see eucalyptus used more widely in mid- to high-end joinery and furniture manufacturing and are excited about the ripple effects this could have for further investment in primary processing and tree growing.
Inspired by our tour of South Africa, we are hosting an industry-wide webinar in early 2023, which will serve as a platform for furniture and joinery firms in East Africa to discuss how to take advantage of the eucalyptus opportunity.
A massive thank you to all of the organisations which hosted us in South Africa:
RSB Mouldings
Modellers of Antique Furniture
Fechters
Botha & Barnard
The Swartland Group
FurnTech
And asanteni sana to the group from East Africa, representing:
Ashut Engineers
Wood Products Kenya
Tira Studio
Sunny Daze
Kenya Association of Manufacturers
Furniture International
Dumont Enterprises
Uganda Manufacturers Association
Shah Timber